News
July 2019 Newsletter from Marchbank Jewellery: Ethical & Environmental Jewellery
We are a Fair Trade shop and our goldsmith Stephen Thomas, is always mindful of this when sourcing materials. We use Fair Trade gold whenever possible, recycled gold and silver and ethically sourced precious and semi-precious stones.
Stephen re-models existing jewellery and can melt down and make into something new your old unworn gold, silver, or platinum jewellery. We are signed up to the Fair Trade charter and we have a Fair Trade Gold Ambassador.
As consumers of jewellery there is a lot we can all do to ensure the environmental and ethical impact of the jewellery industry is more inline with our global aspirations of fairer trade, greener and more environmentally safe practices and, most importantly, reducing carbon emissions.
Buying from verified sustainable sources can be challenging in this industry; the supply chain from source to designer can be difficult to trace, with material passing through multiple hands before reaching the design phase.
However goldsmiths and designers can circumvent this problem by using recycled metals and recycled gemstones. This cuts down hugely on environmental costs. Using Fair Trade gold also brings benefits to the communities who produce that gold.
This approach is far better for the environment than to only use newly mined gold or silver or to rely on synthetic gemstones as an environmental option.
The issue of synthetic gemstones in the jewellery industry is contentious.
You may think at first that a lab grown, synthetic diamond is more ethical and less environmentally damaging, but did you know that the process requires huge amounts of heat, especially for growing gemstones such as diamonds, which uses a significant amount of energy?
The level of carbon intensity needed for a lab-grown diamond is enormous, as is its impact on the environment.
In comparison to a natural diamond, a single, polished carat of synthetic diamond takes more than 500kg of CO2 to produce.
However, a single, polished carat of natural diamond takes just over 150Kg of CO2 to produce.
Members of RapNet, the world's largest diamond trading network, voted overwhelmingly against introducing services for synthetic diamonds, and the decision wasn't as you may have assumed, just a financial one. The environmental impact was also a factor in that decision.
Big business will be forced to make more environmentally sustainable decisions like this going forward as governments globally bring pressure to bear on those industries that have the most negative impact on our environment, and rightly so.
We never use synthetic diamonds. We recycle diamonds, or buy from diamond suppliers who can trace their stones and are all ethically sourced.
Knowing the environmental impact of raw material choices is crucial, and needs to be part of the jewellery industry at all levels.
From improving the overall environmental impact of our industry, to being able to connect with customer demand for more ethical and environmentally-aware supply chains on the retail shop floor, it has never been more essential for jewellery designers, makers and consumers to do all we can to achieve better ethical practices with a much lower environmental impact and a greener, more sustainable future.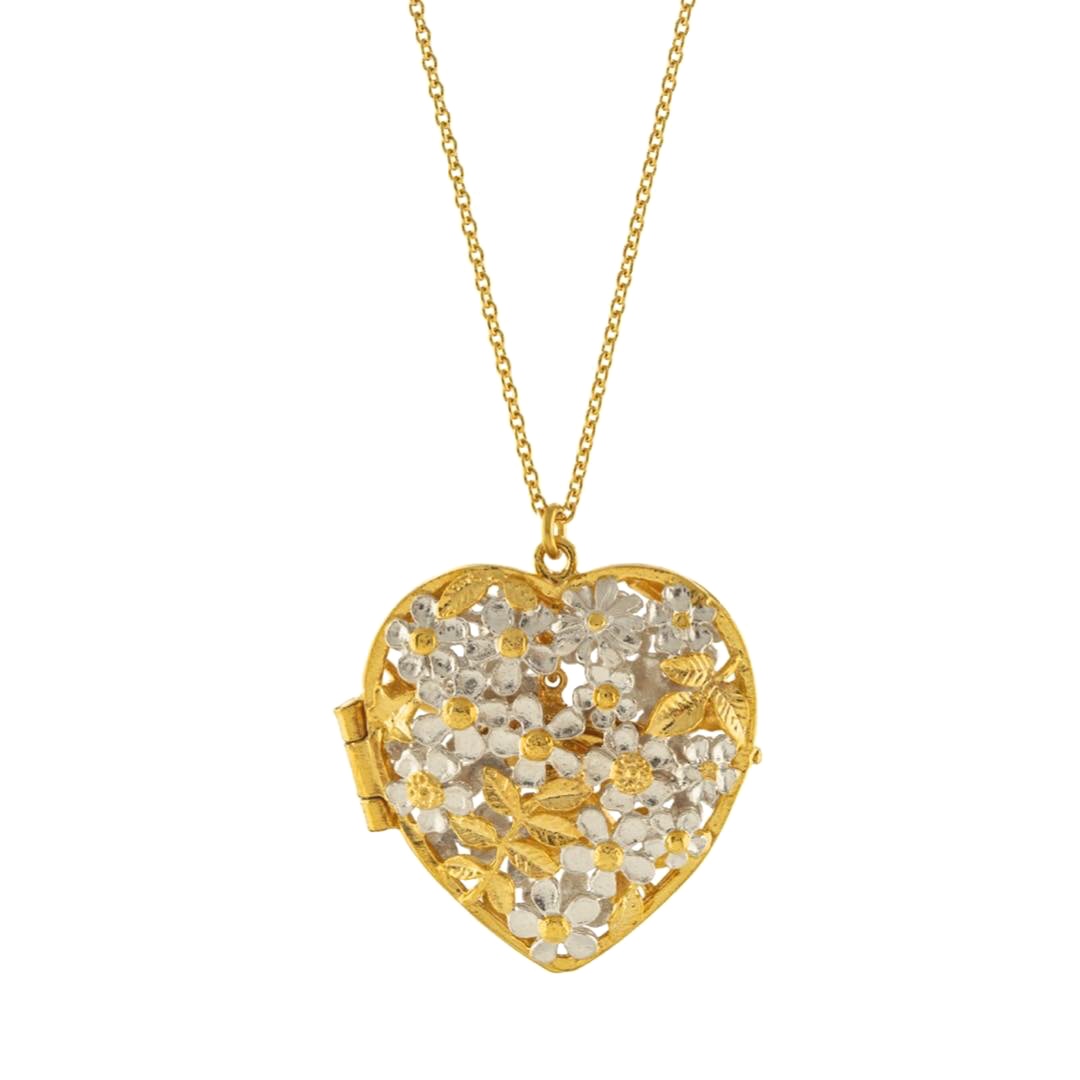 WEBSITE BEING UPDATED! JUNE 2019
Hello lovely customers, just to let you know we are updating our website and putting on new stock so please bear with us while we get that up to date.
Some items have been discontinued and some may be out of stock, when ordering please bear in mind that our stock lines will not be able to update quickly so you may be notified that your item is no longer available.
We apologise for any inconvenience but please do bear with us as we have some lovely new stock to show you.!
We are also offering a discounted postage and packing service of a flat rate of just £3.95 on all orders.
We hope to have everything up and running by July!
Happy Summer Holidays!
We're loving the Entomology collection from Alex Monroe, inspired by nature. These beautiful earrings are the 'Duke of Burgundy' butterfly. A small, springtime butterfly found only in England.
The earrings feature a small cluster of buds and a Tsavorite gem set in Alex's unique bud setting.

The earrings measure approximately 2 cm by 2 cm. and are available in sterling silver or 22ct yellow gold plate. They are great value for a hand made piece of jewellery at only £270.00 including VAT.
We are stockists for Alex Monroe jewellery and you can buy this item from us in the shop or call us directly to place an order.
All Alex Monroe jewellery is handmade in the UK too!.