News
September News Letter
Sapphire: Birth stone of the Month for September.
The stone is a particular favourite for engagement rings, for the pragmatic reason that it is the second hardest mineral after diamond – it will resist abrasion from daily wear better than most other gemstones. That doesn't mean sapphire cannot be damaged though – all jewellery should be kept in their boxes when not worn, to keep the stones in pristine condition.
Corundum is the mineral name for sapphire and ruby. The Latin word 'saphirus' and the Greek word 'sapheiros', both meaning blue, is where the name is thought to have originated, although many ancient cultures did not have a word for 'blue', therefore green, brown, yellow and blue varieties of corundum would all have been referred to as sapphire.
Some believe that the name sapphire is derived from its association with the planet Saturn. The name can be roughly be translated to mean "dear to the planet Saturn" in many different languages. Sapphires have been prized as great gemstones since 800BC.
Today all gem quality corundum, other than the red variety we call ruby, is referred to as sapphire. The description of the colour forms part of the name, and so we have pink sapphire, green sapphire and purple sapphire.
One of the most highly prized 'fancy' colours is Padparadscha sapphire, a stunning, rare, pinkish-orange variety named after the Sinhalese word for lotus blossom. This particular colour is unique among gemstones and was the much-admired choice of stone in Princess Eugenie's engagement ring.
In fact pure corundum is colourless. Chemically it consists of aluminium-oxide and the colour variations are due to combinations of trace elements – including iron, titanium and vanadium – contained within the trigonal crystal structure as impurities.
The majority of sapphires are heat-treated – gem quality sapphires which don't require treatment are incredibly rare and valuable.
Usually carried out at the mine, heat treatment has been used for hundreds of years to improve the colour, remove colour zoning and improve clarity.
Star sapphires contain tiny needle-like inclusions of rutile, which create the effect of a white star that appears to float over the surface of the stone when it is moved under the light. The phenomenon is known as asterism and being relatively rare these stones are greatly sought after.
Sapphire is found in many different locations around the world including the UK. Although the stones found in the UK whilst geologically relevant, are extremely rare and not commercially viable!
Specific colours are often associated with particular localities: Australia, Thailand and Nigeria tend to produce dark inky-blue varieties, while by contrast Montana sapphires occur in a full range of colours, usually of a more pastel hue. The pale steely bluish green colour is highly prized and unique to the area.
A large proportion of sapphires on the market today are from Sri Lanka, Madagascar and Mozambique. As is the case with the majority of coloured gemstones, sapphires are traded internationally and change hands many times before arriving in the jeweller's window, making precise origin very difficult to determine.
The demand for coloured gemstone jewellery is on the increase and sapphires with their array of fabulous colours and their superior durability, make an excellent choice, for statement, fashionable jewellery as well as engagement rings.
In Medieval times Sapphire was believed to protect the wearer from harm, while also representing trust and loyalty.
We have some stunning Sapphire jewellery for sale this September, but we can also make any design you would like if you would like to commission a bespoke design from our Goldsmith and Jeweller Stephen Thomas.
Do call in or message us for more information.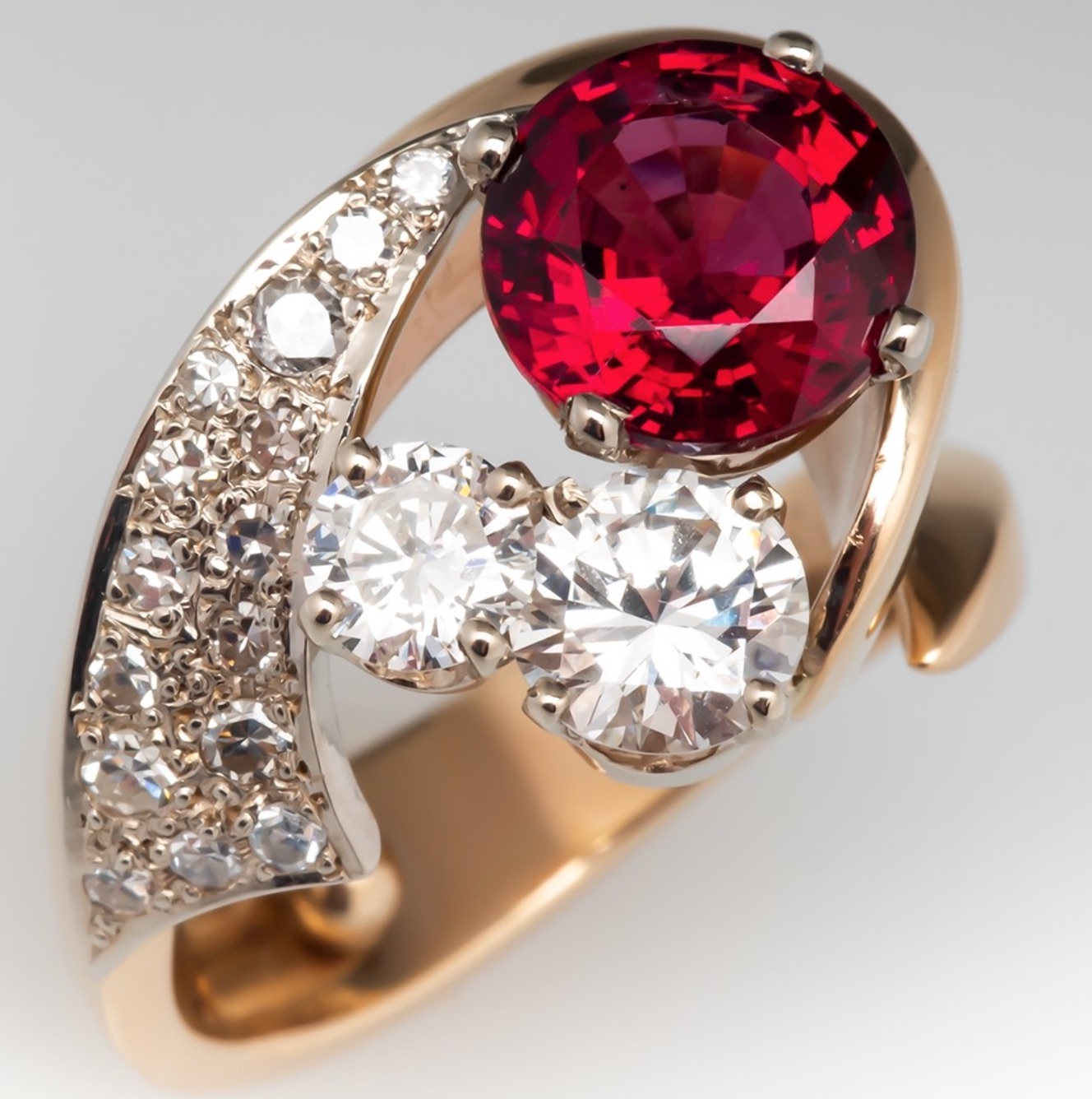 August News Letter
August claims two birthstones; Peridot (shown in image below) and Spinel ( above).
Peridot, with it's signature lime green colour, is believed to give power and influence in the wearer. Spinel is available in a brilliant range of colours and is believed to protect the owner from harm and soothe away sadness.
Peridot, also known as the "Evening Emerald' is one of the few gemstones that exists in only one colour; a distinctive signature lime green. In ancient times it was believed that Peridot was a gift of Mother Nature to celebrate the annual creation of a new world.
When presented as a gift, Peridot is said to bring the wearer magical powers and healing properties to protect against nightmares. It is also said to give the wearer power and influence.
Today, most Peridot comes from Arizona but it is also found in China, Myanmar, and Pakistan.
Although peridot is widely recognised by its brilliant lime green glow, the origin of this gemstone's name is unclear. Most scholars agree that the word "peridot" is derived from the Arabic 'faridat' which means "gem," but some believe it's rooted in the Greek word 'peridona', meaning "giving plenty." Perhaps that's why peridot was, according to lore, associated with prosperity and good fortune.
Peridot is the rare gem-quality variety of the common mineral olivine, which forms deep inside the Earth's mantle and is brought to the surface by volcanoes. In Hawaii, peridot once symbolised the tears of Pele, the volcano goddess of fire who controls the flow of lava. Rarely, peridot is also found inside meteorites. Much of it's ancient lore revolves around love and passion, and bringing good fortune to lovers and others for the year to come.
Peridot's signature green colour comes from the composition of the mineral itself—rather than from trace impurities, as with many gemstones. That's why this is one of few gemstones that only comes in one colour, though shades may vary from yellowish-green to olive to brownish-green, depending how much iron is present.
Spinel
The spinel is often mistaken either a ruby or pink sapphire, as it can resemble either.
In fact, some of the most famous rubies in history have turned out to be spinel. But its distinguishing features, like its octahedral crystal structure and single refraction, are what sets it apart from other gemstones. Spinel also has a lower Mohs hardness than ruby and sapphire.
Significant deposits of spinel have been found in Cambodia, Myanmar, Sri Lanka, and Thailand. It has also been found in Afghanistan, Australia, Brazil, Madagascar, Nepal, Nigeria, Tadzhikistan, Tanzania and the U.S.
Vivid red is the most desirable colour of spinel gemstones. In addition to beautiful rich reds, Spinel can be found in shades of orange and beautiful pastel pink, as well as purple and even blue.
Cobalt Blue Spinel is a very special gemstone because it is one of the few that occur naturally. While all Spinels are increasing in popularity, it is the blue variety that is starting to attract attention of savvy gemstone buyers. Unlike the other blue gemstones such as Sapphire, Tanzenite and Aquamarine, there is no known treatments for Spinel. This means that every Spinel is completely natural and free from any modifications by man. The red spinel is still the most commonly found and desirable colour and for fiery August seems most appropriate as a birthstone.
Ancient Sanskrit writings refer to Spinel as the 'daughter of ruby'. The bright red colour of Spinel is so closely related to the Ruby the two of them are often confused with one another. Spinels are actually more rare than ruby but, unlike ruby, they sometimes can be found in very large sizes.
Believed to protect the owner from harm, to reconcile differences, and to soothe away sadness the Spinel is a popular choice for August birthdays.
And a follow up on our ethical newsletter in July…
One of our main suppliers of gold is switching to even more ethically sourced material!
Using both Fair Trade and raw Gold products from 'Single Mine Origin' means we can be more sure of the ethical credentials of the materials we use in the designs made in our workshop here.
So what is 'Single Mine Origin (SMO) gold'?
Simply put it is gold that has come from a single, responsibly run gold mine
• SMO gold is kept separate from other gold all the way along the supply chain from mine to finished product. The chain of custody for every gram of this gold is documented and audit-able.
• The mines that SMO gold comes from have to meet strict ethical, environmental and health and safety standards.
• Hardly any gold used in the jewellery industry or for investment products is currently traceable and where it is, it tends to be much more expensive. SMO gold is not sold for a premium.
• SMO aims to give jewellers and consumers a more responsible option without having to pay a premium.
SMO gold originates from conflict free mining operations where employed miners are being paid a fair wage and work in safe conditions.
Not only this but the communities in the surrounding area to the mine benefit from sustainability initiatives focussed on improving education, healthcare, safe drinking water, general infrastructure and improving livelihoods.
The provenance of gold is becoming increasingly important to the end consumer and we can provide customers with peace of mind by using SMO gold (Single Mine Origin). SMO gold has an audit-able chain of custody from source to finished product. We can offer assurance that SMO gold has originated within the strict parameters of corporate, social and environmental responsibility.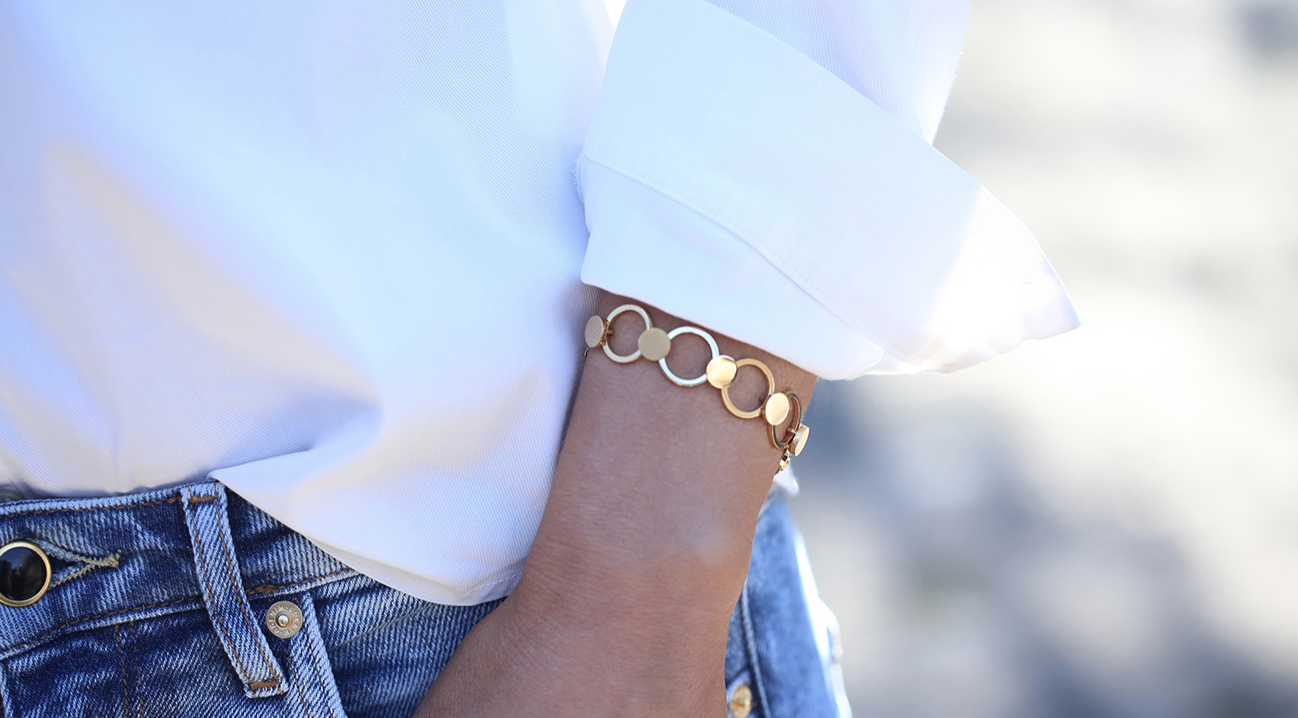 July 2019 Newsletter from Marchbank Jewellery: Ethical & Environmental Jewellery
We are a Fair Trade shop and our goldsmith Stephen Thomas, is always mindful of this when sourcing materials. We use Fair Trade gold whenever possible, recycled gold and silver and ethically sourced precious and semi-precious stones.
Stephen re-models existing jewellery and can melt down and make into something new your old unworn gold, silver, or platinum jewellery. We are signed up to the Fair Trade charter and we have a Fair Trade Gold Ambassador.
As consumers of jewellery there is a lot we can all do to ensure the environmental and ethical impact of the jewellery industry is more inline with our global aspirations of fairer trade, greener and more environmentally safe practices and, most importantly, reducing carbon emissions.
Buying from verified sustainable sources can be challenging in this industry; the supply chain from source to designer can be difficult to trace, with material passing through multiple hands before reaching the design phase.
However goldsmiths and designers can circumvent this problem by using recycled metals and recycled gemstones. This cuts down hugely on environmental costs. Using Fair Trade gold also brings benefits to the communities who produce that gold.
This approach is far better for the environment than to only use newly mined gold or silver or to rely on synthetic gemstones as an environmental option.
The issue of synthetic gemstones in the jewellery industry is contentious.
You may think at first that a lab grown, synthetic diamond is more ethical and less environmentally damaging, but did you know that the process requires huge amounts of heat, especially for growing gemstones such as diamonds, which uses a significant amount of energy?
The level of carbon intensity needed for a lab-grown diamond is enormous, as is its impact on the environment.
In comparison to a natural diamond, a single, polished carat of synthetic diamond takes more than 500kg of CO2 to produce.
However, a single, polished carat of natural diamond takes just over 150Kg of CO2 to produce.
Members of RapNet, the world's largest diamond trading network, voted overwhelmingly against introducing services for synthetic diamonds, and the decision wasn't as you may have assumed, just a financial one. The environmental impact was also a factor in that decision.
Big business will be forced to make more environmentally sustainable decisions like this going forward as governments globally bring pressure to bear on those industries that have the most negative impact on our environment, and rightly so.
We never use synthetic diamonds. We recycle diamonds, or buy from diamond suppliers who can trace their stones and are all ethically sourced.
Knowing the environmental impact of raw material choices is crucial, and needs to be part of the jewellery industry at all levels.
From improving the overall environmental impact of our industry, to being able to connect with customer demand for more ethical and environmentally-aware supply chains on the retail shop floor, it has never been more essential for jewellery designers, makers and consumers to do all we can to achieve better ethical practices with a much lower environmental impact and a greener, more sustainable future.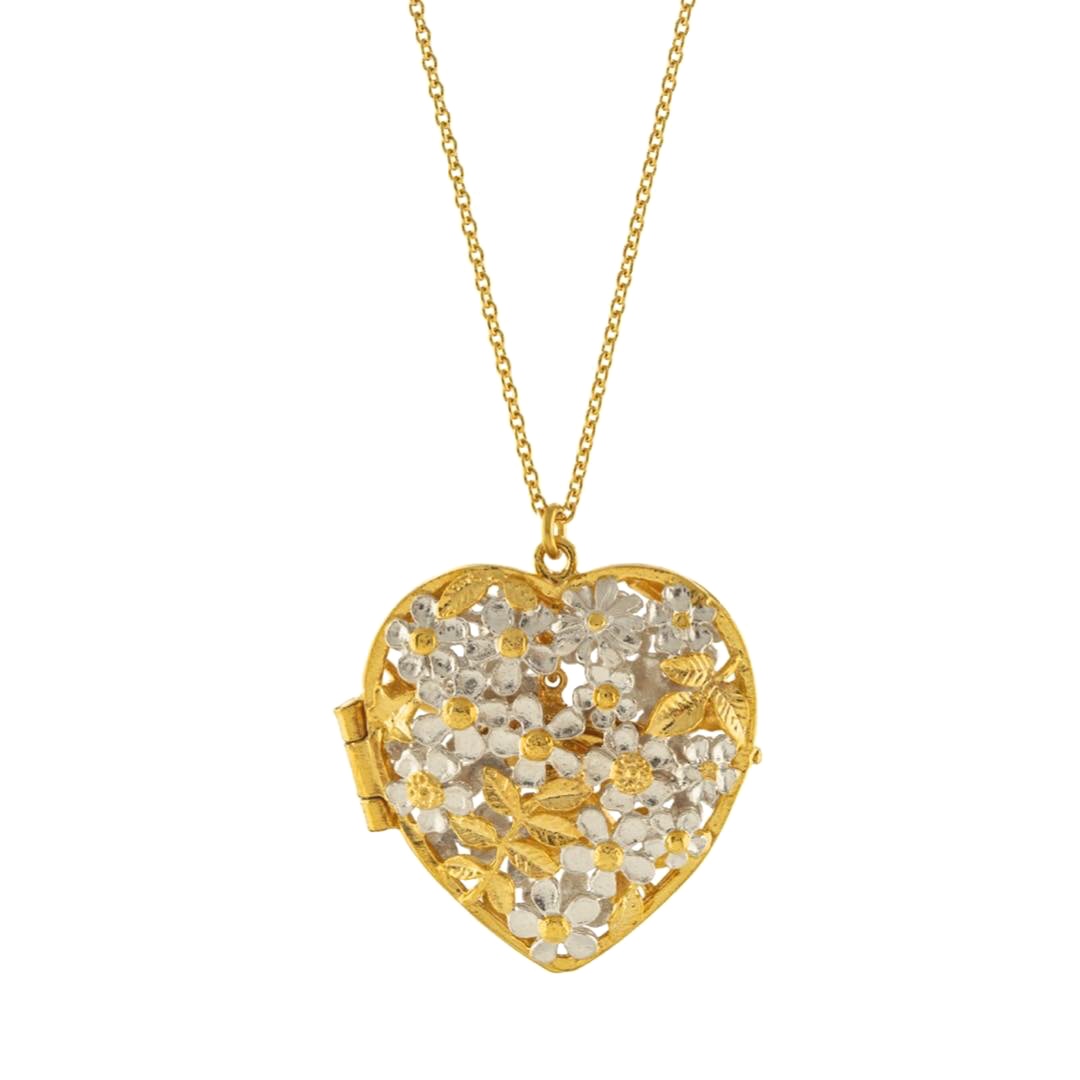 WEBSITE BEING UPDATED! JUNE 2019
Hello lovely customers, just to let you know we are updating our website and putting on new stock so please bear with us while we get that up to date.
Some items have been discontinued and some may be out of stock, when ordering please bear in mind that our stock lines will not be able to update quickly so you may be notified that your item is no longer available.
We apologise for any inconvenience but please do bear with us as we have some lovely new stock to show you.!
We are also offering a discounted postage and packing service of a flat rate of just £3.95 on all orders.
We hope to have everything up and running by July!
Happy Summer Holidays!
We're loving the Entomology collection from Alex Monroe, inspired by nature. These beautiful earrings are the 'Duke of Burgundy' butterfly. A small, springtime butterfly found only in England.
The earrings feature a small cluster of buds and a Tsavorite gem set in Alex's unique bud setting.

The earrings measure approximately 2 cm by 2 cm. and are available in sterling silver or 22ct yellow gold plate. They are great value for a hand made piece of jewellery at only £270.00 including VAT.
We are stockists for Alex Monroe jewellery and you can buy this item from us in the shop or call us directly to place an order.
All Alex Monroe jewellery is handmade in the UK too!.